Very easy to use with its GUI
Our solutions are designed for ease of use. Simulx can be used via a graphical interface. This means less programming for you and more focus on exploring different treatments and effects of model parameters on a typical individual and/or simulating a clinical trial using a population of individuals in one or several groups with specific treatment or features. All the results are plotted and easy interpretable.

The interface allows an amazing flexibility to be able to simulate any scenarrii. You can define any population, any treatment, any configuration in a few clicks. Clinical trial design has never been so simple.
Advanced Statistical Methodologies
Outcomes and endpoints can be defined in the dedicated section. It provides a simple and efficient comparison between groups in the good statistical framework.
Increased productivity and quality
Efficient C++ solver package, standardized model language with Mlxtran, PK/PD, TMDD, … model libraries and integrated software all contribute to better productivity and quality. You can make your simulation from scract or use a Monolix project.

Support of all relevant data types and statistical features
Simulx covers a wide range of data types and simultion features for clinical trial simulation. Simulx covers:
Continuous, categorical, count and repeated time to event data (or any combination).
Inter-occasion variability with any number of levels.
Normal, lognormal, logit, probit and user defined distributions for the individual parameters.
Mlxtran
Mlxtran is used for custom-built models; a simple, yet powerful model language that is suitable for simple as well as complex Systems Pharmacology models. Monolix provides a fully documented, open source library with more than thousands of PK, PD, TMDD, … models.

Comprehensive documentation and examples

Great care has been taken to provide the user with a comprehensive documentation that includes methodology, software manuals, tutorials, …
A wide collection of examples that include models and data can be used as templates to start your own project.
A lot of online material (feature of the weeks, webinars, …) on our Lixoft University page.

Mlxtran is used for custom-built models; a simple, yet powerful model language that is suitable for simple PK as well as complex Systems Pharmacology models. The model file containing the structural model, the observation model, the individual parameter definition and the covariate definition. A dedicated web site for the Mlxtran syntax is proposed.

Mlxtran also contains a set of macros and libraries for PK/PD, TMDD, TTE models. It is very helpful to quickly and intuitively define your model. Click to see more.

Moreover, if the model was developed using Monolix, all the elements can be simply imported as explained in the following video: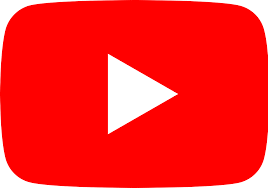 .
Simulx, ease of use and powerful computation
Our solutions are designed for ease of use. Simulx can be used via a graphical interface or R for powerful scripting. This means less programming for you and more focus on exploring models and pharmacology to deliver in time to your customers. The interface is simple with several steps to go through all your project. A dedicated web site for Simulx documentation is proposed here.

cdw-adminSimulx